"I'm convinced I deserve her more than anyone", (Eric Rohmer, Le genou de Claire (1970)
We come into this world as we stand in front of a blank sheet of paper. We take with us in this adventure of earthly senses and experiences an emotional baggage of those before us, of those next to us, which we may not immediately feel, but which do influence our entire existence in this sensory landscape.
We are not alone. We cannot live alone. We deserve no more than the other from this space full of possibilities that surrounds us. Every trace we leave is imprinted next to another, and then next to another, and so on, one next to the other creates in an absolutely particular rhythm, an ensemble of signs that contribute to the composition of this landscape.
How far, or when, we should stop and look around us and decide whether what we are experiencing is chaos, disequilibrium, harmony, or evolution?
A clothing collection composed of 12 pieces, each with a different imprint.
We are unique, part of a whole.
The prints are made by manual printing, after fragments of original works of asemic writing, signed by Cristina Mocan.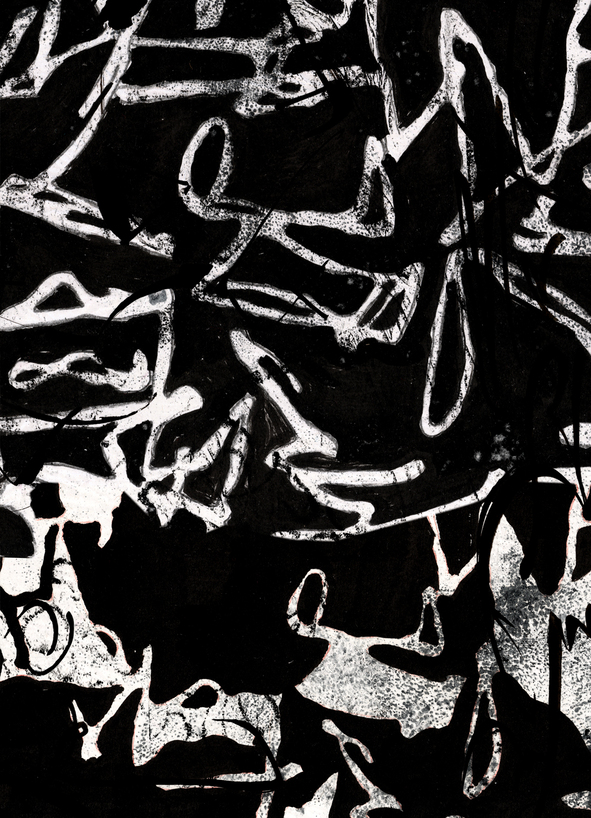 Active Wearables // Fitness pants with fragmented texts
PROJECT
self-initiated/2023
Available at design@arcasha.com